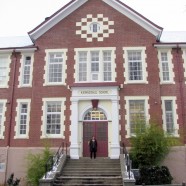 Feb

01
Tags
Related Posts
Share This
Ms. Marilyn Teresa Yee
Ms. Marilyn Teresa Yee is the School Counsellor for Kerrisdale Elementary, whom I, through multiple courtship, convinced to contribute a piece of wisdom to this issue. As Marilyn likes to say, "We all have the capacity to continue to give love and echo life." ~ The Editor-in-Chief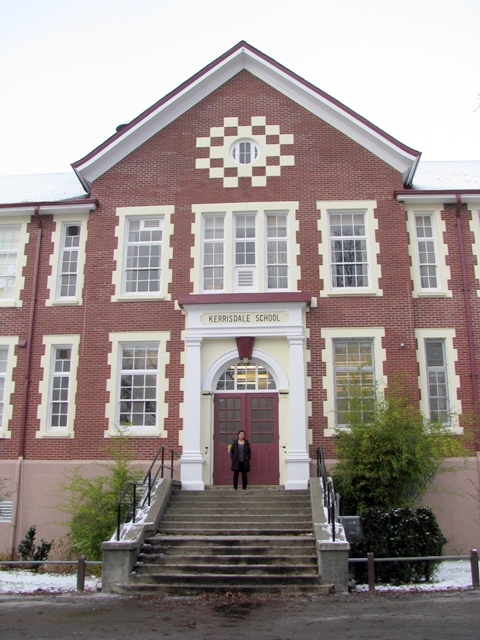 ---
Written and Photographed by  COCO BIKADOROFF
Q. How long have you served for Kerrisdale Elementary? 
A. This will be my 5th year.
Q. During your 5 years of working at KE, what has attracted you to staying with serving at KE?
A. The main thing is the creative and professional staff I work with. For a school this size, the dedication to learning is fantastic. Everyone gets along so well. The teachers are very inspiring to me. I love being in a dual track school; I love having the French and the English. It just really stretches your creativity.
Q. Do you speak French as well?
A. I don't, I speak enough to get by with the kindergartens and grade one's but I understand a lot more.
Q. Do you have any special training/experience that has prepared you to be a better counsellor? 
A. Well all of us are teachers, all the counsellors are teachers.  I have a Masters degree in counselling Psychology.  An interesting sidetrack is that I also have a Diploma in Theology, because I always had a whole lot of questions about the meaning of life, why do people suffer, and how do they find happiness.
 
Q. Please tell us about any special projects that you're currently working on.
A. The most current project I'm working on is to understand something called 'Social Thinking' and it's the work of Michelle Garcia Winner from San Jose California.  She started working with autistic children and how to help them get along reasonably well with each other.  Aside from friendship skills, she really talks to kids about how to think through communicating with others, including how important it is to know that other people have feelings and thought that are different from yours. It's really the work of a speech pathologist, so I'm starting to see what I can learn from those skills.
Q. What's the hardest thing for you about being a counsellor?
A. That's a good question! I don't find it tough to be a counsellor. I guess the hardest part is when a situation is too close to home and when it's an issue that I haven't dealt with in my own life.
Q. How do you address that?
A. I really lean on my own support outside of my work as well as with my friends and my sisters.  I am very clear that I have strong boundaries between my work and my personal life.
Q. So far what's been your most rewarding moment as a counsellor? 
A. So many! I think the most rewarding moment is when I run into former students in the community, and they remember me and let me know that I've made an impact!
Q. What is the counselling theory that you most closely follow?
A. I have a really eclectic approach which means that I've taken ideas from various places. Originally when I began my training I followed what was called Rogerian Theory. That is, just following the client and understanding that each person has their ability to find their own way, as opposed to being the director of their life.  I do a lot of cognitive skills and stress management. My work is more curriculum based than if I were outside of a school setting.
Q. What are the most critical problems faced by elementary teachers today in this city? How do you think these problems should be handled?
A. Every year I do pieces of work in regards to anxiety. It is a big issue in all schools.  I think nowadays people are more aware of types of childhood anxiety and the manifestations of anxiety in children and adolescents.  We are finding ways to help the kids and their parents deal with these issues.
Q.  How would you go about identifying students who are at risk?
Because I do a lot of classroom teaching, kids know me really well in this school. Kids can approach me if they want to.  I have a little system where if kids want to talk to me they can put their name on a piece of paper and slide it under my door. So kids can self refer, teachers can refer and also the parents can come to me.  Every year I send home a letter introducing myself, telling what I'm teaching and I get a lot of phone calls and emails. The kids pretty much present themselves.
Q. What is your secret to staying so positive in an environment where you sometimes see kids suffer? How do you keep your spirits up?
A. I think a lot of it is outlook, perspective. I actually tend to be more negative than positive but over time I've really learned to embrace what's more positive in life.  I think it's faith. My faith journey that keeps me focused.  I believe that there's a reason for all our journeys, both positive and negative, and that there's purpose in everything.  And, I just keep my feet on the ground.  My job is not to perform magic. My job is to walk beside people, and I know that really clearly.
Q. What makes you laugh?
A. Kids make me laugh every day. They are innocent, funny, and cute. They're inspiring.  Nature inspires me. I actually wish there were more of a nature component to what I do [at work].
Q. Which work do you consider your greatest?
A. I feel very blessed that I found the work I was meant to do and LOVE to do. I know there are people in the world who are unsure and unhappy in the work place.  For me, everyday I go to a place where I feel called to be.
Q. What is your favourite book?
A. CS Lewis' series Chronicles of Narnia
Q. What is your Favourite Song?
A. "What a Wonderful World" Louis Armstrong
Q. What is your Favourite Genre/Music? 
A. It varies…a real wide range…from deep, soulful spirituals, to choral works, to pop artists like Adele, even playful music like Bruno Mars.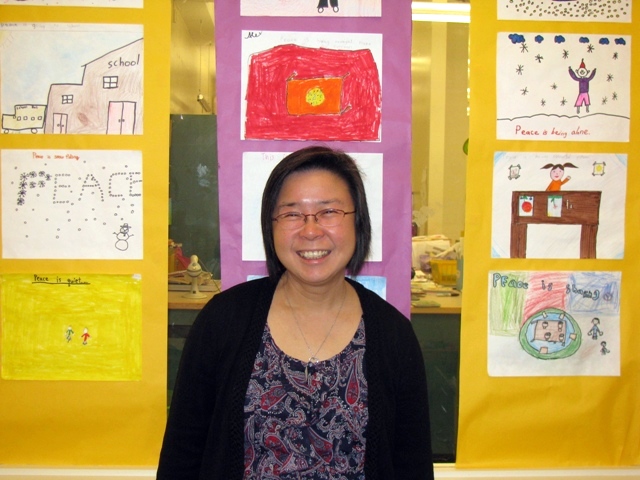 It was great to talk to Marilyn, she has helped many kids in the school with issues where they thought they had no help, including my own son. I'm forever grateful to have her in our lives.