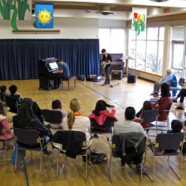 Jan

03
Tags
Related Posts
Share This
Intergenerational Learning – Creativity in the Community
For the first time in history, four generations are coming together, Traditionalists, Baby Boomers, Generation X, and Millennials. We round up the best way to unlock the freedom of self-expression and our creative potential.
By Keiko Honda, Photographed by Erik Price 
All programs and classes at the community centre, like most things in life, are divided by age, so why not start something different? We identified three fruitful areas for developing a program agenda for Kerrisdale Community Centre. These are community building, creativity, and intergenerational learning. Why is intergenerational learning so important? Current lifestyle increasingly has led to generations becoming distanced from one another, particularly younger from older. Today, we live in a different time; we think we have everything at our finger-tips, knowledge, information, products, and communication tools, instantly making us hyper-consumerists without face-to-face interactions. But, how does today's way of life impact on the way we learn from each other? Are we missing the opportunities to enrich our lives from other generations? How is the life we think we have affecting our innate creative potential?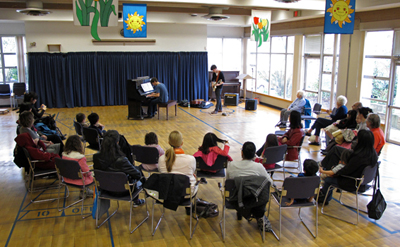 For people of any age, creativity is a birthright. The truth of the matter is that we all ARE artists and we are entitled to express our creativity whatever form we choose to experiment with. But, how can we look at our lives in a way like a small child, full of curiosity and wonder and amazement? Where to begin?
This is why we launched "Creative Artists Series" in order to change the way people of all ages can learn together and from each other. It is a slow and small but fresh start, with full of possibilities intended to foster lifelong learning relationships between different generations and helps to unleash creativity. As the Zen master, Shunryu Suzuki says, "In the beginner's mind there are many possibilities but in the expert's there are few."
So, we recruited highly creative individuals who have an extraordinary passion which is derived from childhood or the rising above the struggles and hardship of adult life. They generously shared their passion through story-telling and performance, and the audience mindfully explored and observed and saw "things as-it-is" and were inspired.
Here are the highlights of Series 1-5.
---
Series 1, Jan 30, 2011
Ken Rice is a collector, storyteller, and performer of ancient musical instruments from all over Africa, the Middle-east Asia and elsewhere. His collection includes more than 20 kinds including the tar, setar, santur, saz, oud, mountain dulcimer, balafon, calimba, Gu Zheng, cajons, subu and a drum or two. He calls himself a musical instrument enthusiast. While he drives HandyDart for his living, he teaches himself different ways of playing the instruments and learns the history and cultural significance of them, and then creates his own music on them. His pursuit is an organic and creative process that brings him a great deal of pleasure and satisfaction. What an eye-opener for the audience.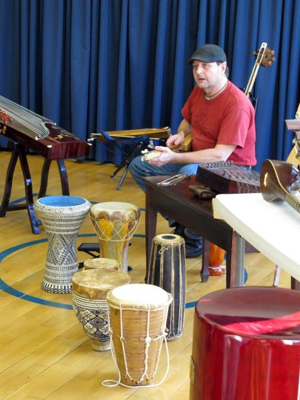 ---
---
Series 2, April 3, 2011
Luke Collins is a 12 grade student and soon going to go off to Univ. of Waterloo to study astrophysics and cosmology. As a classically trained pianist and multi- instrumentalist, he is a master of many forms and styles. Now, he has begun composing his own classical piano pieces and plays some of his original works to further pursue his musical endeavors. He jammed with his bandmate, Sasha, 17 year-old high school student, another enormously talented musician. These two young men had unquestionably demonstrated the joy and freedom in making music!! The audience was in absolute awe.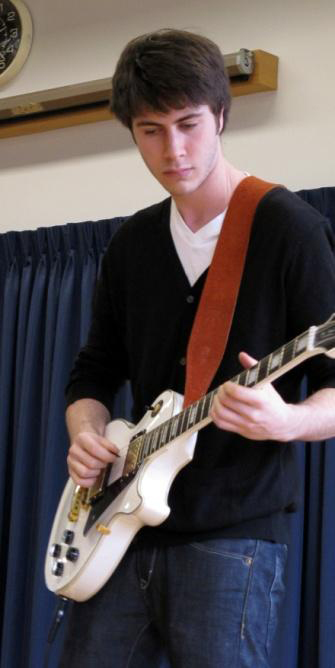 ---
Series 3, May 29, 2011
Megha Ratna Shakya is a native of Nepal and educated in economics at Princeton University. He wears many hats; working as a financial consultant, volunteer at Canada Without Poverty and Trans Himalayan Aid Society, non-violent communication trainer, and Tibetan singing bowl healing therapist. He is passionate about making a difference to the world through educating about peaceful interpersonal communication and Tibetan singing bowl to the public. Participants enjoyed listening to the soothing sounds at his performance and talk and to share new ideas.

---
Series 4, June 26, 2011
Misha Bilenky is a physicist and works currently in the field of bioinformatics but he has always retained very strong ties to Arts.  Since the early childhood drawing was his favorite activity. He graduated from an Art School in Russia and was an active member of many student 'Visual Art' groups in High-school and University. Sketchbook is always his travel-companion. Several years ago he started an on-line picture blog, which is ongoing fun and relaxation, as well as a communication tool. Misha also presented a first picture book with his illustrations.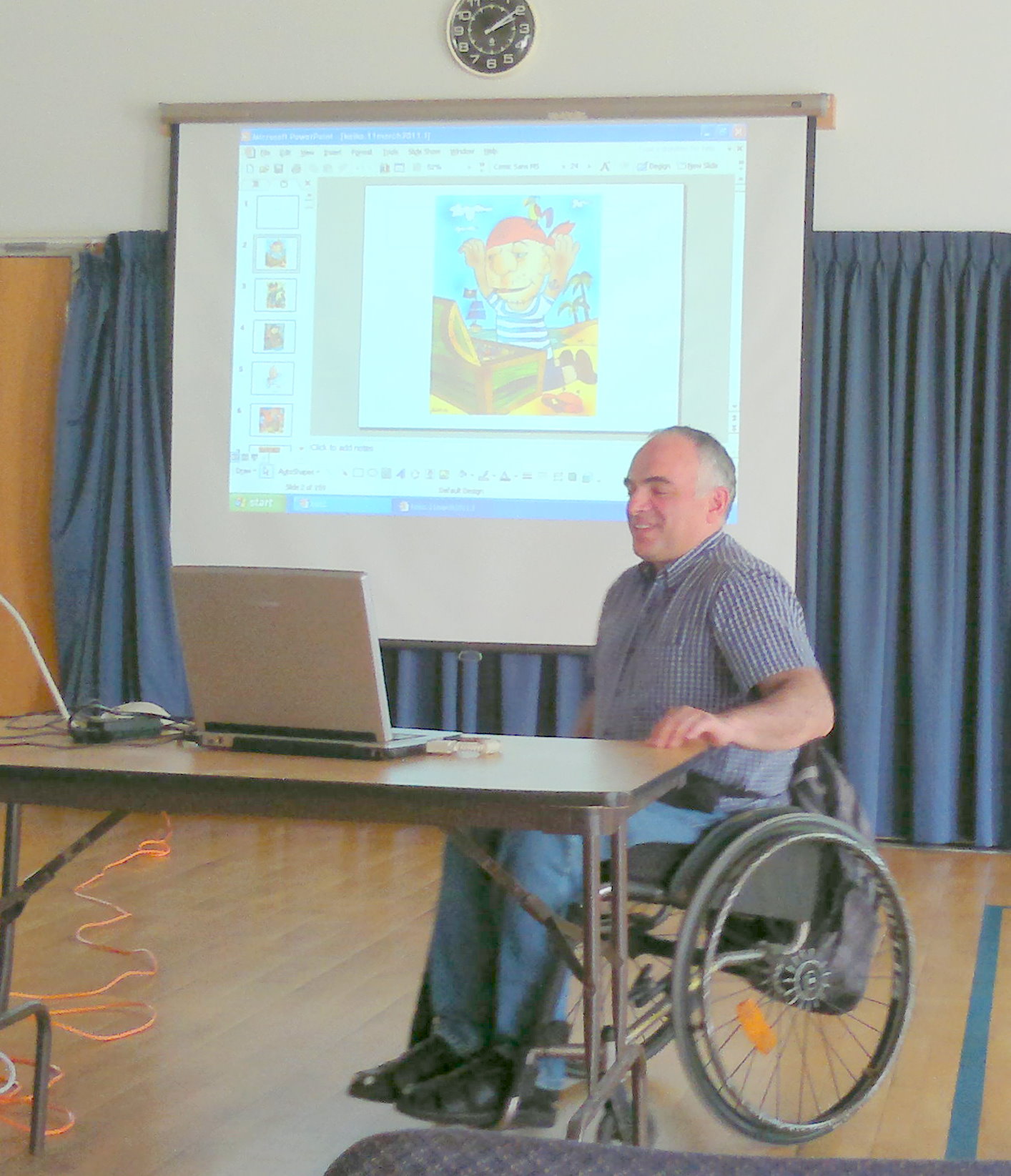 ---
Series 5, September 25, 2011
Willy Miles-Grenzberg, well known for his many performances with Vancouver Opera, the Canadian Opera Company, the Elmer Iseler Singers, and many other ensembles across Canada, is a creative singer and guitarist with a wide range from opera to folk.  As a child, Willy wanted to sing like Paul McCartney of The Beatles. At the age of twelve he got into the guitar and folk music. After high school he studied classical singing at Wilfrid Laurier University, and much to his surprise started singing opera. Many years later he is still singing everything with style and from the heart, whether it's opera, Beatles, folk, popular favourites, originals, or inspirational songs.  He walked us through the line between traditional and contemporary sound with his excellent vocal control and range, and with his command of communicating through music.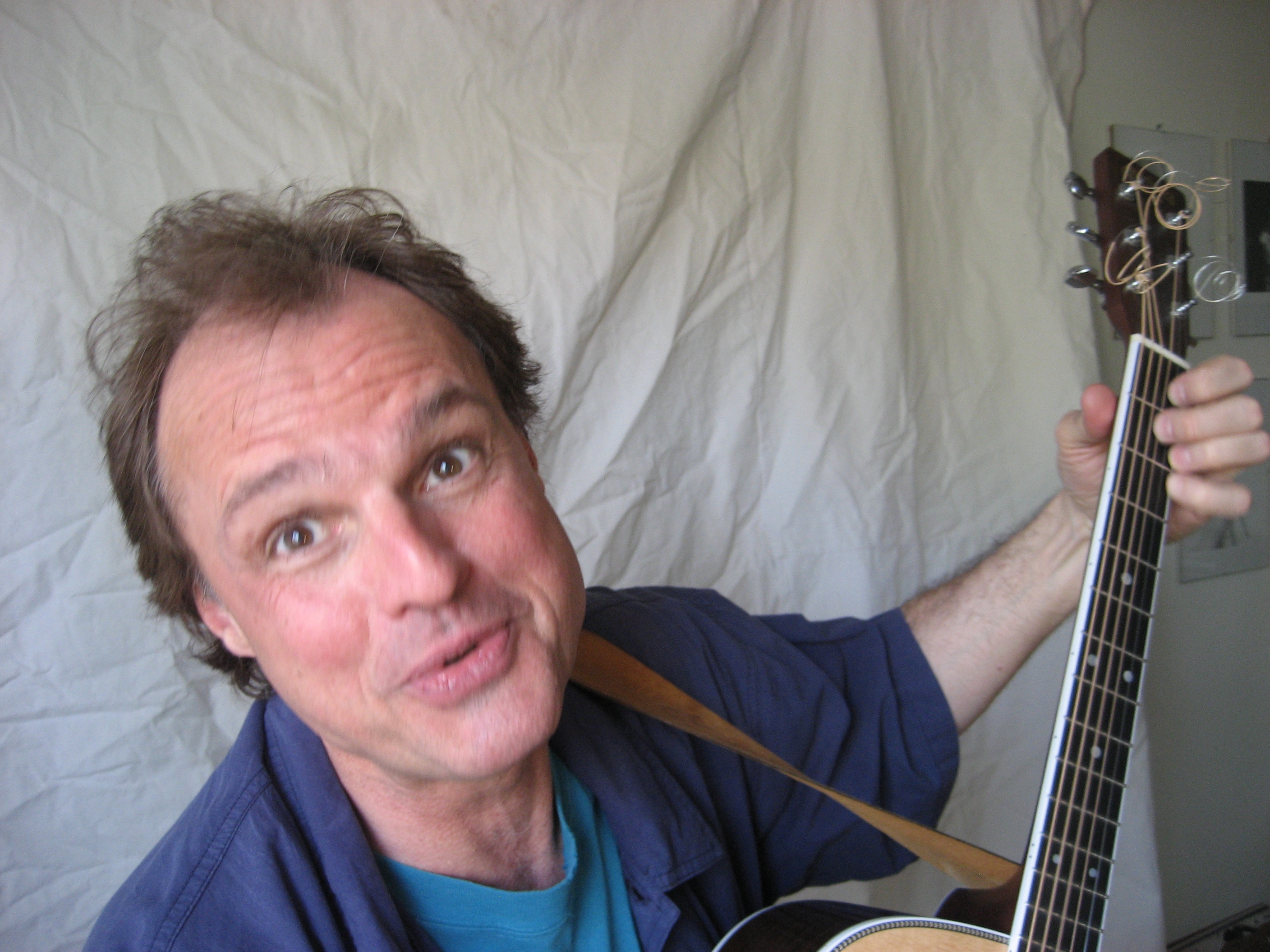 ---
For the coming 2012, we will continue to deliver the series to spark your creativity in a diverse community and to cover a wide range of subjects, including active living, alternative health, and various art forms, within a highly interactive context. So, please stay tuned!! By the way, if you want to share your passion and creativity with the community, don't hesitate to contact us. We are always looking for a passionate presenter!
Contact information:
Keiko Honda, Ph.D., MPH
Community Engagement Committee Chair, KCC Society
Phone: 604-257-8100
Fax: 604-257-8313